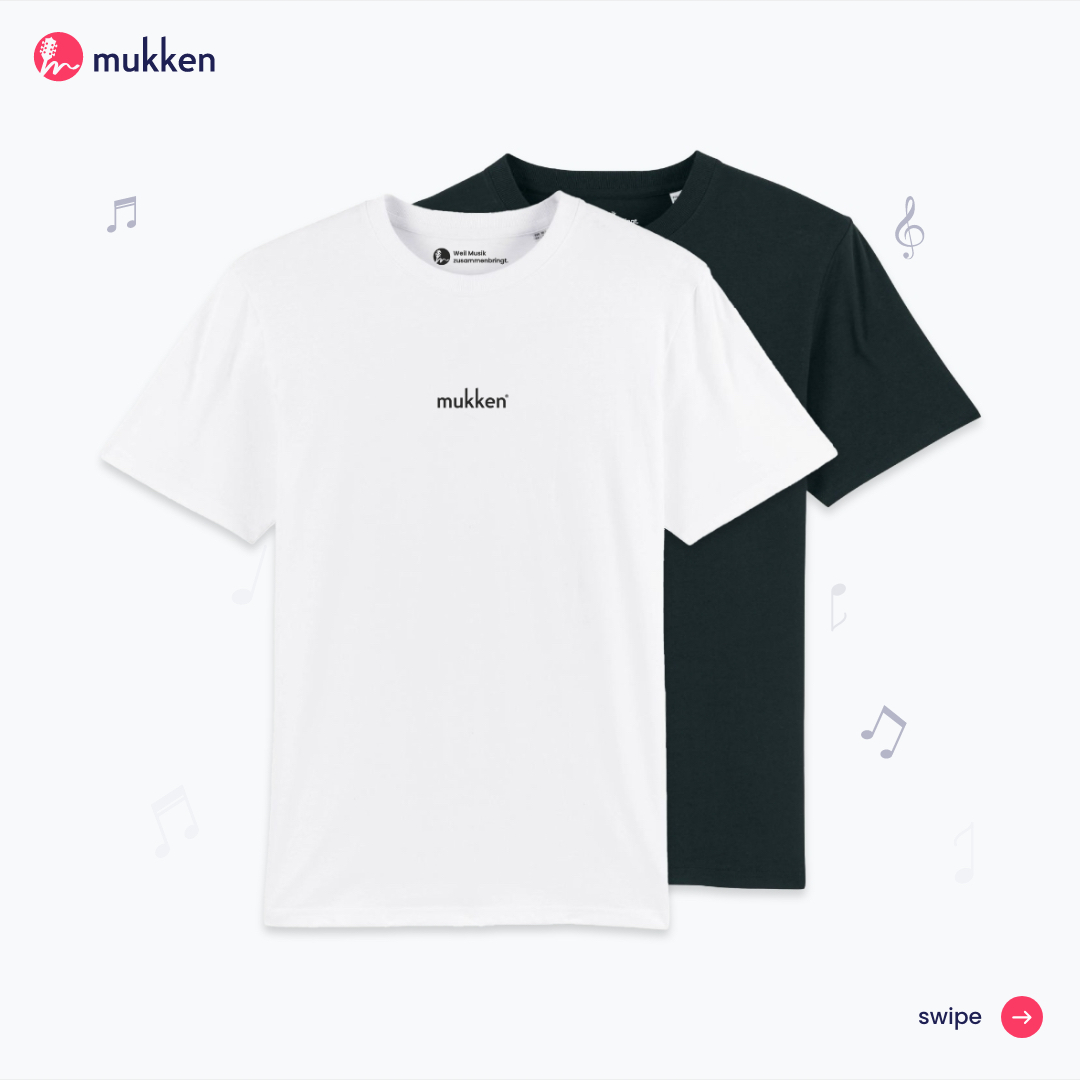 An integral part of the local music industry is the support of an artist or band through the use of fan articles - in short merchandise. It not only offers an additional source of income, but also an expression of identification between musicians and fans. Being able to express music that you love to the outside world is a wonderful way to express enthusiasm for yourself, others and the artist.
mukken would also like to go this way and is now offering you a small selection t shirts on. With our shirts, we meet what we consider to be the highest possible standards of fair fashion, and we also want to show that sustainability can also work in music merchandise.
Our heavy 220 g/m2 unisex t-shirt is made from 100% combed fabric Organic cotton, is pre-washed and convinces with a round neckline with double quilting and a herringbone neck tape.
Transparency on all levels is one of our core values. That is why we would like to offer you a way to support our portal and We are very happy about every shirt we buy and wear.
You can find our online shop here on Instagram or at shop.mukken .com.

Check it out.

Because music brings people together.