How it works
Register for a free account to use the musician search or create your own ad.
01
Search
Enter an instrument or genre, and the area you want to search.
02
Contact
Browse profiles, register for free, and get in touch directly.
03
Make music
Schedule a get-to-know-you meeting or post an ad yourself!
Highlights
We bring together musicians from your city.
01
No charge. No annoying ads.
No hidden subscription models or large advertising banners.
Appealing and accessible user experience.
Authenticated profiles
No fake profiles, no scams!
There is a real person behind every user
02
03
Smart matchmaking
State-of-the-art technologies to help you succeed
mukken is looking for suitable musicians for you
Your data is secure
Built with data security and DSGVO in mind.
Certified infrastructure in Europe
04
Discover musicians & bands
Browse through the latest profiles...
musicianportal
musiciannetwork
musicianboard
News
Stay up to date with announcements and posts about the latest music.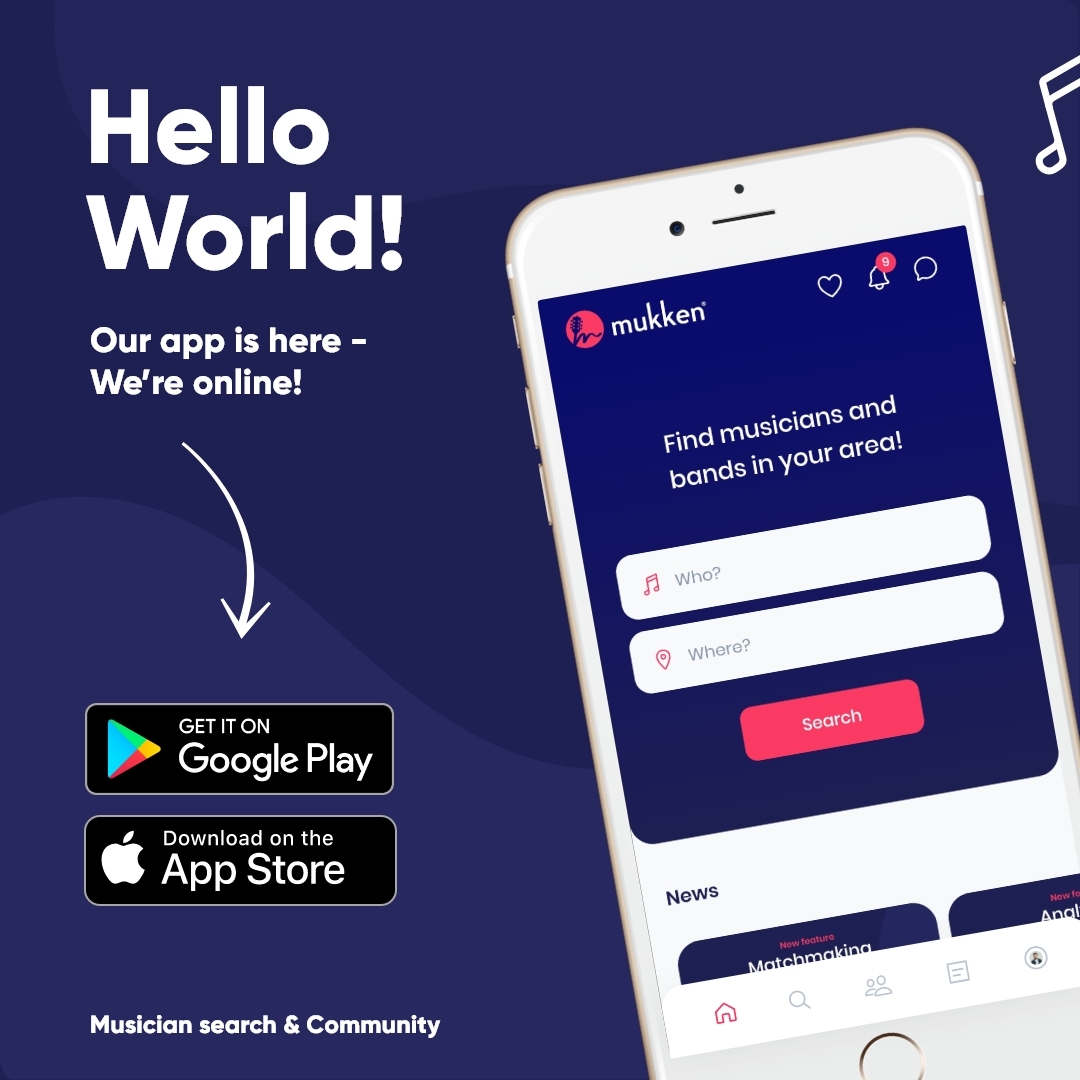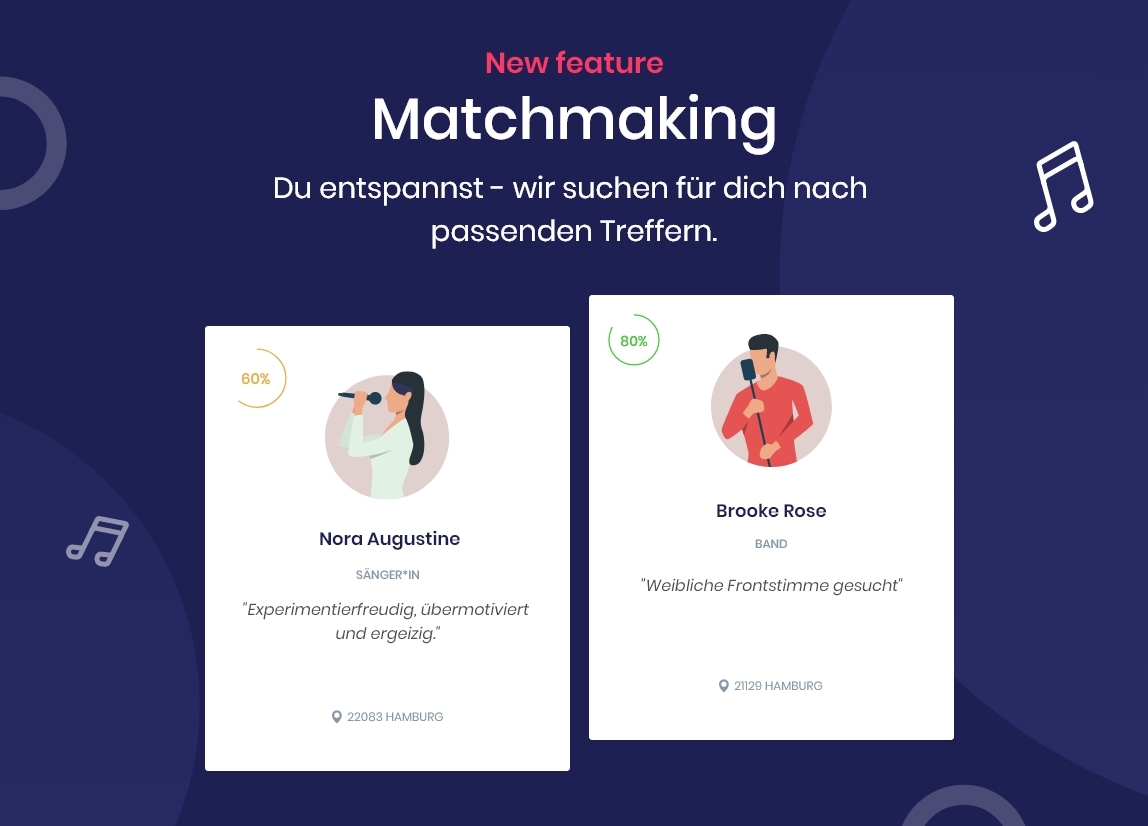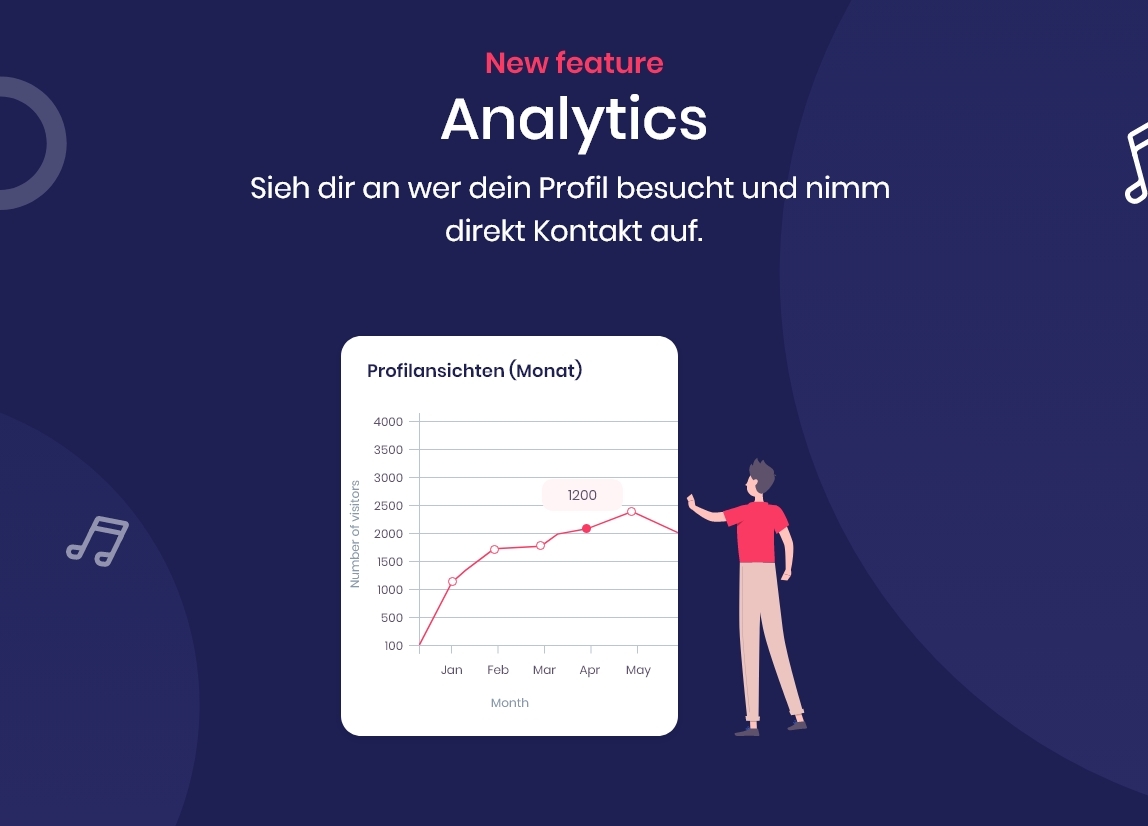 Some of you sent a message and as promised, here is an update to enhance the roles and instruments catalog.
Blog
Check out our posts for interesting, relevant articles about songwriting, music production, marketing, and much more.