The story behind mukken
Passionate musicians.
Founded by conviction.
Shared dreams need like-minded souls. Members of a band are more than just people to make music with - they are connections for life.
The two founders and brothers Kjell and Leif found out for themselves how difficult it is to find the right musicians for a project. They have spent the last few years in various bands and projects and have repeatedly struggled with the departure of individual members.
"The search for suitable bandmates can be hopeless. We are musicians and developers, why not bring those skills together and help other struggling people out there?" - Leif W. (CEO)
As independent entrepreneurs from Kiel, the two work with their team for many well-known brands in the field of software and mobile app development. As a Culture Special Prize winner from the state of Schleswig-Holstein, they were recognized early on for their creative achievements and have now been active in the music scene for over 15 years.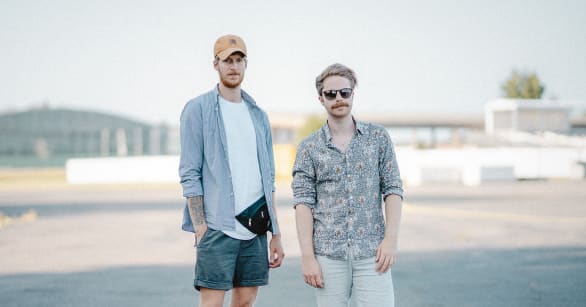 Our Mission
Bringing musicians & bands together more easily.
Music is everywhere. Sounds, harmonies, and rhythms are the universal form of human expression. Sometimes music demands intellect, incites the flow of emotions, or just simply entertains. When you discover music, you discover others, and perhaps even yourself. It accompanies precious moments, and gives a melody to life and memories. Our relationship to music describes what it means to be human. It is always there and connects everything.
mukken is a platform designed to bring musicians to the foreground instead of being relegated to search engines and result lists. This is a space that offers all the advantages and possibilities of a community—connecting beginners, professionals, bands, solo artists, or those who want to become one. A place, an opportunity, a perspective to make the unseen visible. With mukken, you will go from searching to actually finding. We bring musicians together because music brings people together.